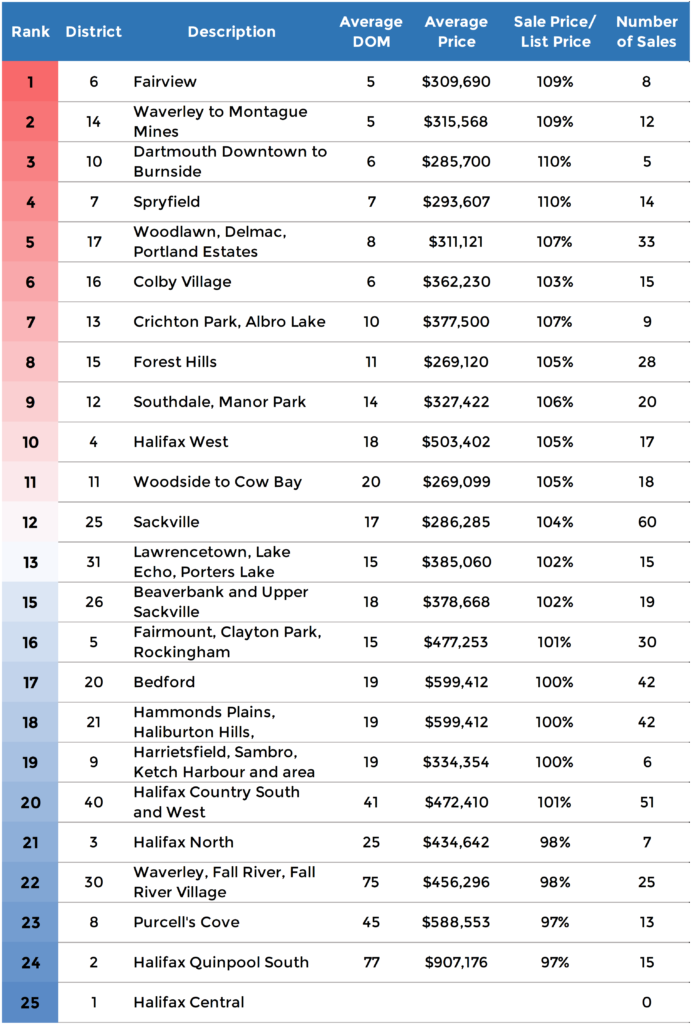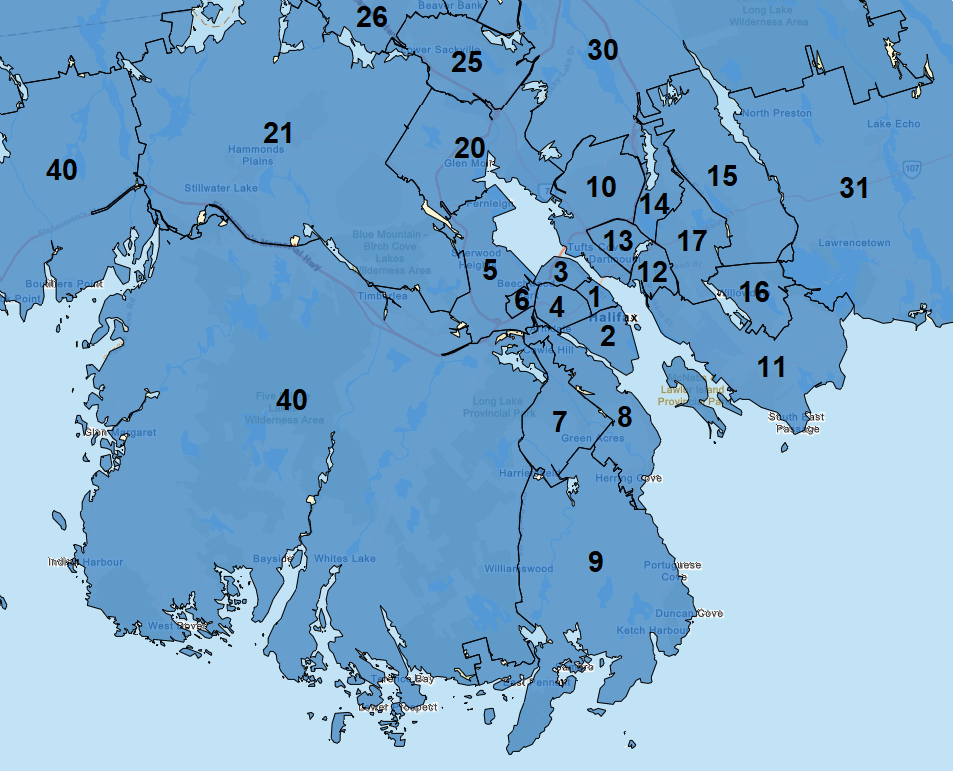 After ranking highly the last couple of months, Fairview finally takes the top spot. Waverly to Montague Mines takes the 2nd spot as both it's average DOM have been decreasing and it's Sale Price to List Price has been increasing. Once more, the less expensive districts are the most competitive.
Stats are taken from NSAR MLS system. Properties included have gone firm during the month. They are resale, single family, detached, semi-detached, townhouses, and links. The Hot List is made by creating scores comprised of equally weighing Avg DOM (district) / Avg DOM (all districts) & Avg Sale Price : List Price (district) / Avg Sale Price : List Price (all districts). The scores are then ranked. Data is not filtered for outliers.
All data was collected from the MLS for single family detached homes that went firm during the subject month. The Market Intensity Ranking ranks a score that is derived from the following formula: (Avg DOM/DOM)+(1-SP/LP)/(1- Avg SP/LP). Note that for districts with a small sample size, the rankings may not be an accurate representation of the market. "Market Intensity" is meant to denote the degree or level of interest and competitiveness in a market based on how quickly it sells, and how much above asking it sells for.